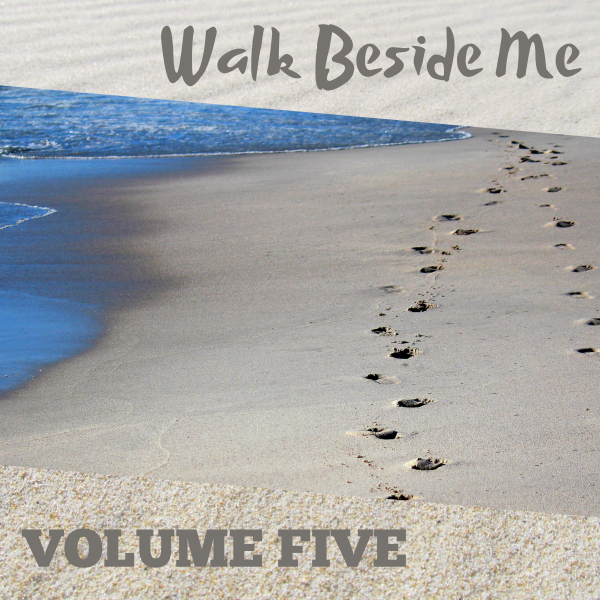 Willis, VA (August 11, 2023) – Mountain Fever Records is extremely proud to announce that "Walk Beside Me" by Volume Five made its chart debut at #1 on the Bluegrass Today Top 20 Songs. This feel-good song, written by Tim O'Brien and Darrell Scott, appears on Volume Five's album, KARMA, and features the soothing vocal blend of lead singer Glen Harrell with guest Shawn Lane. "Walk Beside Me" also includes Aaron Ramsey on mandolin, Jeff Partin on bass and harmony vocals, and Patton Wages on banjo. A lyric video is available on the band's YouTube channel, Facebook, and Instagram.
Volume Five is celebrating its 15th year as one of bluegrass music's most treasured acts who consistently impress their audiences with their remarkable instrumental and vocal talents. Volume Five is nominated for three Josie Music Awards this year, including SONG OF THE YEAR (BLUEGRASS) for "Losing My Religion," and Glen Harrell (lead vocal and fiddle) and Jacob Burleson (guitar and harmony vocal) for Musician of the Year, for Fiddle and Guitar, respectively. The current band on tour also includes Aaron Ramsey (mandolin and vocal), Chris Wade (banjo), and Jacob Eller (bass).
Volume Five is an International Bluegrass Music Association multi-award-winning band and has received numerous other award nominations during their career from organizations such as the Gospel Music Association's Dove Awards, Society for the Preservation of Bluegrass Music of America (SPBGMA), and more.
"Walk Beside Me" makes the seventh track from KARMA to appear on a bluegrass radio chart and the fourth #1 song from the album. Other #1s include "When Karma Comes Calling," which also made its debut in the top spot and achieved that milestone seven times, and "Restless Heart and a Rambler's Soul," "What I Didn't Say," and "Losing My Religion." Several other tracks spent numerous weeks on the radio charts, including "You Take Me as I Am" and "My Life." Chart success came from respected outlets such as Bluegrass Unlimited Magazine's National Bluegrass Radio Survey Chart, Bluegrass Today Weekly and Monthly charts, Cashbox Magazine, Roots Music Report's Top Bluegrass Songs and Albums charts, and others.
For more information on Volume Five, please visit volumefivebg.com and check out their catalog at MountainFever.com. 
For booking and media inquiries, please visit HopeRiverEntertainment.com.