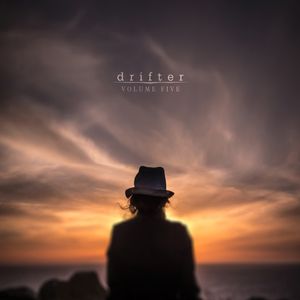 Volume Five has turned it up another notch with the continued success of
Drifter
that debuted earlier this year on Billboard's Top 10 Bluegrass Album Chart and earned the band the 2016 Album of the Year Award from the Bluegrass Music Association of Iowa. The band has now garnered their second #1 song with "
95 Years
," written by Carter Moore, as it tops the Bluegrass Today Top 20 Weekly Songs chart today. Their previous #1 on the chart was
"I Am A Drifter,
" written by Donna Ulisse and Marc Rossie, from this Mountain Fever Records release.
"
95 Years
" and "
I Am A Drifter
" both appear on
Power Source Magazine's
Top 35 Song Chart for December and have also appeared on several other radio charts this year including
SiriusXM's Bluegrass Junction's
Most Played Tracks and the
Roots Music Report's
Top 50 Songs Chart. The album is #9 this month on
Bluegrass Unlimited Magazine's
Top 15 Albums Chart and "I Am A Drifter" appears at #8 their Top 30 Songs chart.
Volume Five continues to grow their fan base with stellar performances like the one during the
International Bluegrass Music Association's
World of Bluegrass Street Fest in Raleigh in October. The band recently released a
live performance video
from this show that also includes commentary by lead vocalist and fiddler
Glen Harrell
.
Glen is joined on
Drifter
by
Chris Williamson
on bass & vocals,
Patton Wages
on banjo & vocals,
Colby Laney
on guitar & vocals, and
Harry Clark
on mandolin and vocals. The album is available at iTunes, Amazon, GooglePlay,
www.mountainfever.com
and more fine retail outlets.
Drifter
is also crossing over to other formats; the track, "
When I Go Away,
" was the POWERPLAY song on Eagle Country Radio this past summer. The album is available to radio stations worldwide at
AirPlayDirect.com
.