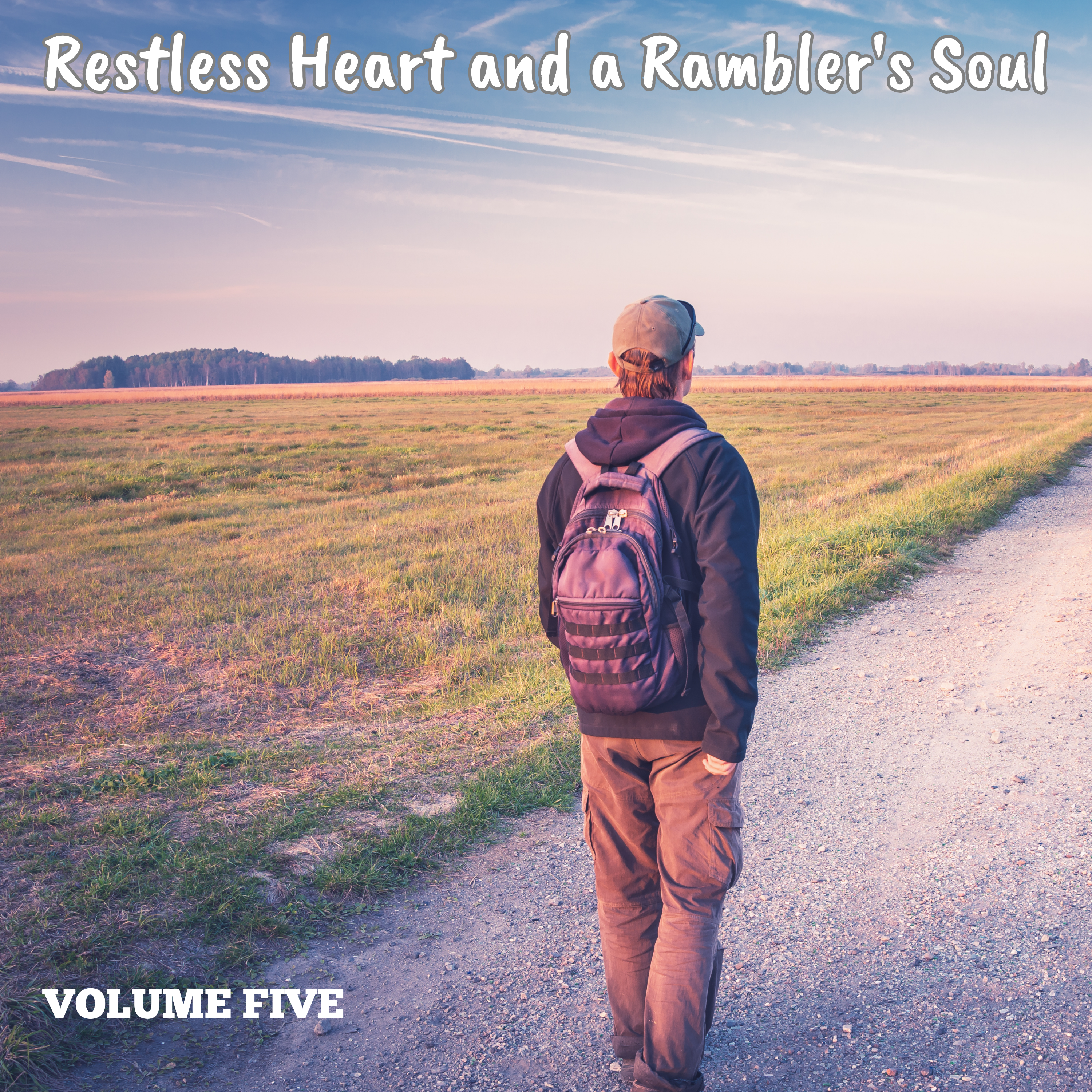 (Willis, VA, April 14, 2023) –Volume Five is #1 on the Bluegrass Today Top 20 weekly chart today with their new single, "Restless Heart and a Rambler's Soul." The song is one of six chart hits from this award-winning band's impressive new album, KARMA, on Mountain Fever Records. 
"Restless Heart and a Rambler's Soul" songwriter, Mark "Brink" Brinkman, shared his thoughts, saying, "I was talking to my long-time friend Bruce Watson one day, and he said, 'You need to write a song about a 'rambler's soul.' I told him I liked that idea, and the next day, I sat down and added 'a restless heart' to the equation. I've always loved to travel and explore, so putting the song together came faster than usual. I wanted to make it a bluegrass driver with a little bit of a twist on the chord progression. The minute I finished it, I knew it might make a perfect song for Volume Five!"
"Glen Harrell has always been one of my favorite singers. He has depth and emotion in his vocals that you can't fake. Really genuine. I had pitched songs to Glen before, but this is the first one to 'stick,' and I'm sure glad it did. It turned out AMAZING!!! Great pickin'…great harmony…and a great feel!  I hope all the listeners and fans of Volume Five will like this cut as much as I do. As a songwriter, it just doesn't get much better," said Brinkman.
Musicians on the track include Glen Harrell on lead vocals and fiddle; Jacob Burleson on guitar and harmony vocals; Aaron Ramsey on mandolin; Jeff Partin on bass and harmony vocals; and Patton Wages on banjo.
Harrell said, "Mark Brinkman sent me this song about three years ago, and I knew instantly it was one I wanted to record. Mark has written many hits throughout the years, and I feel like this is another one!"
KARMA has received tremendous radio success. Six tracks have appeared on the Bluegrass Today Top 20 Song Chart, including "Restless Heart and a Rambler's Soul." In addition, the band received seven #1s for the hit single "When Karma Comes Calling." Other chart tracks include "What I Didn't Say," "Losing My Religion," "You Take Me as I Am," and "My Life," all from this stellar new album. Volume Five also received success on Bluegrass Unlimited Magazine's National Bluegrass Radio Survey Chart, the Roots Music Report Top Bluegrass Songs and Albums charts, and other radio charts.
This International Bluegrass Music Association award-winning band is now on tour with Glen Harrell, Jacob Burleson, Aaron Ramsey, Chris Wade, and Jacob Eller. 
For more information on Volume Five, please visit volumefivebg.com.