VOLUME FIVE is celebrating award nominations today from two separate organizations. As announced in a press conference by the International Bluegrass Music Association that aired on SiriusXM Bluegrass Junction, VOLUME FIVE received an Award Nomination for Emerging Artist of the Year. At the same time, the 46th Annual GMA Dove Award Nominations were being announced live from Lipscomb University in Nashville where VOLUME FIVE was honored with a nomination for Bluegrass Recorded Song of the Year for "Daddy Was An Old Time Preacher Man" featuring Rhonda Vincent on the Dolly Parton cover tune.
"I am just overwhelmed and completely grateful to the members of these two organizations for honoring VOLUME FIVE with these award nominations," said band leader, lead vocalist and fiddle player Glen Harrell.

"Daddy Was An Old Time Preacher Man" appears on the band's chart topping album, VOICES, on Mountain Fever Records. Label President, Mark Hodges said, "I knew as soon as I heard this song that it was something special. It's like Glen Harrell and Rhonda Vincent were born to sing together." Winners of the 46th Annual GMA Dove Awards will be announced October 13, 201 at the Allen Arena at Lipscomb University in Nashville. For more information and tickets, please visit www.doveawards.com.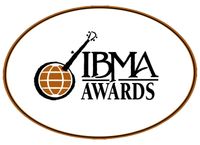 Winners of the International Bluegrass Music Association Awards will be announced at a red carpet event to be held at the Duke Energy Center for the Performing Arts, Memorial Hall in Raleigh, North Carolina on Thursday, October 1, 2015. For tickets to the Awards show and the IBMA World of Bluegrass, please visit www.ibma.org.
Much to the delight of VOLUME FIVE'S loyal fans, SiriusXM Bluegrass Junction re-aired the group's Track by Track with Host Kyle Cantrell earlier this month. In April, VOICES was the #1 Most Played Album and "Dream Softly" was the #1 Most Played Track on the program. "Dream Softly" along with four other songs ("King of California," "Faithfully," "Going Across the Mountain," and "Colder & Colder") have repeatedly charted on the popular Bluegrass Today Top 20 Song Chart since the album's release earlier this year. VOICES is also currently appearing on the Bluegrass Unlimited Top 15 National Bluegrass Survey Top 15 Album Chart with "King of California" climbing again this month on the publication's Top 30 Song Chart.